Lately its always raining..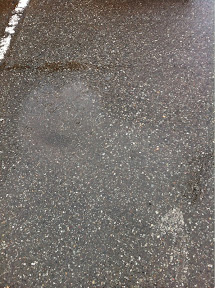 Dont get me wrong, i like rain. I just hate going to class when its rain.
Although i cant really say that i like going to class when its NOT raining though.....
Eri Kitamura or Kitamura Eri or Kitaerior AB:Yui or HSTD:Takagi or Working:Todoroki or Toradora: Ami ( depends on what you watched and where do you live ) is going to be debuting as an artist~
She announced it on her radio last night ( 9/5 on Hibiki )
( LINK )
The radio is aired every other Monday night on 10. Clashed with
Shabekuri007
, i know. Thats when Torne comes into the picture.
Is it new that a seiyuu debut as an artist? Not really, Mizuki Nana,
Minorhythm
, tanaka Rie, etc a lot of seiyuu have done that before..... Right? I mean, theres even a seiyuu that become 芸能人.
Minorin
Although, the changing line from seiyuu idol isnt always pleasent. A lot of people hope they stay inside their line as a seiyuu, but come on~ KitaEri too was worried ( mixed with a good amount of happiness ) when she announced her debut joking "Hahaha, perhaps now the blog is getting flamed huh?" >.< Gambare

I started watching Pikaru No Teiri too is because Hirano Aya was in it. After the season changed and the main changed into Watanabe and Gantz's Natsuna. Although she doesnt got too much air time and often pushed behind the casts. Not really interesting......


The link to KitaEri artist page
HERE

Well then. Got class tomorrow as early as 845, will not got any credit for it but listening to it will help myself in my research.

つづく


- iphone