Ahad : Sunday
Watched Suzumiya Haruhi no Gekisou. Minorin's song, the seiyuus skit, marvelous. Plus, Sugita Tomokazu sure is fun to watch. d(^_^o)
「声優」という漢字は声が優れているですね~
Favourite them on my channel, watch the skit
here!
, watch Minorin ( Nagato Yuuki )`s song
here!
Aaaa, made air bandung.
Lately I put the Water boiler in my room, since then I have been making Coffee, etc every now and then.
Senin : Monday
Bought this water, xsedap sgt. (ーー;)
Oh, have class today. From 1030 till 1200.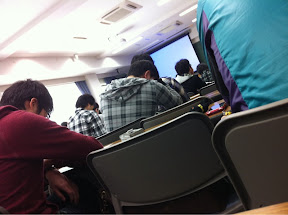 To my amazement a lot of people came today. I thought most of them would skip today. *shrugs*
When to research lab and then go home about 3. Entered Hirose senseis` part of the lab. So that mean that Ill be doing cryptosystem. Errr, Thats English. In simple English, its about encrypting, decrypting, well, hiding classified information, unlocking them, the stuff that Chuck do.
Walking walking walking home~
Went to tajimbo (again) on 430. The street is much better now.
Eat burn octupus, caramel softcream... Japan's sample foods surely are amazing. I just hope theyd made the sample as much amount as the real thing....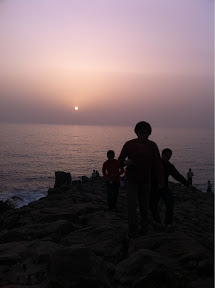 Watched the sunset, btw Sunrise is the name of gundam and gintama producer.
And then I realised theres a nuclear powerplant nearby!
After i checked the map, our place is 21km away, meaning if something were to happen we would be evacuated!!!
Let hope earthquake wouldnt happen on the east...
Watching Seitoukai no ichizon right now while the Torne is recording
Shabekuri SP
.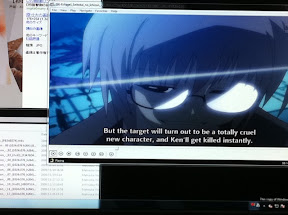 Will be going to Toyama tomorrow as early as 9am!

- iphone