Its saturday.
Ive got presentation material to complete, so i gone to lab.
Was there from 1:30 till 6. But still the work isnt done. Need to go again tomorrow and the day after. Bawh~!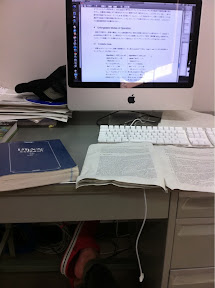 Thankfully its chilling at the lab because of the aircon. Its really hot even during morning.
Heres what morning looks like.
The sun was blazing and the wind was dead. A hot way to kick start a day.
Anyway~~~
Its already 6, so i decided to o back home, when...
I saw this from the balkoni of my lab.
A SUICIDE ATTEMPT!?
I then approached that guy and asked whats up ( literally )
Turned out to be that guy was this japanese friend of mine.
He said he was glad to see me and climb down.
He later told me he cant get inside, and ask me to lend my student card.
Lol~
Oh, on side note, i saw this bird on my way home the other day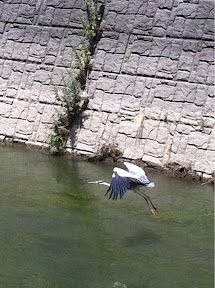 And on yet another note, this drink is quite nice.
How does it taste? Like a melon and watermelon combined. Erm.
- written by iphone ( probably will be editted by pc later )